Do You Need A Storage Unit For Your Apartment In Westfield?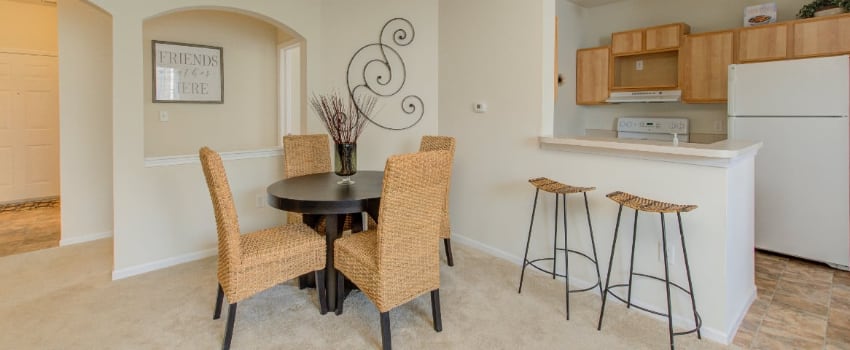 Have you ever felt like you have more stuff than floor space
in your Westfield apartment
? Maybe you moved into a cozier space from a larger home, inherited some family heirlooms, or decided to share space with a roommate.
Whatever the reason, It's difficult to appreciate your favorite home activities in an overly full apartment. Renting a storage unit in Westfield is one possibility, or you can try other options, like leasing garage space at your apartment property in order to keep your things next door to where you live.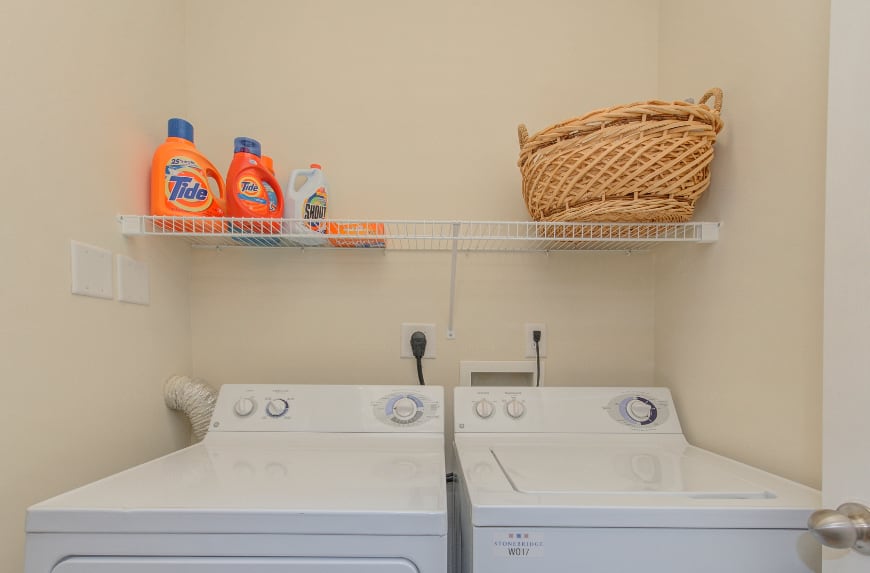 Reduce Clutter To Find More Space In Your Westfield Apartment
Do you recall how spacious your apartment seemed when you walked in the first time? But then you filled it with your many furnishing, and suddenly the walls closed in. You still have that space. You simply have to find it under all your stuff!
The simplest method to find more room in your apartment is to designate things by putting them in one of three groups. Categorize items as "donate," "keep," or "trash." Toss out any possession that lands in the trash pile. Set the stuff you choose to donate in boxes or offer them to a family that can benefit from them. You can then reorganize the things you wish to keep. Chances are you'll be shocked to discover how much open space you have when it's been released from the clutter!
Give Everything Its Own Place To Control the Chaos
In many cases the problem isn't that you have too much stuff; it's that your stuff isn't where it should be. If you have clothes or personal effects scattered around in random places, you will have little living space left. Simple organization goes a long way toward a less chaotic lifestyle.
Some floor plans offer more storage space than others, but even in a smaller apartment, there is typically a place to store things if you get resourceful. You can often find room under the bed or in larger pieces of furniture. You might consider vertical storage solutions like unique shelving units or over-the-door systems. And invest in multi-functional furniture like a storage ottoman that also acts as seating. Designating a location for each object will increase your available room and keep your place nice and tidy.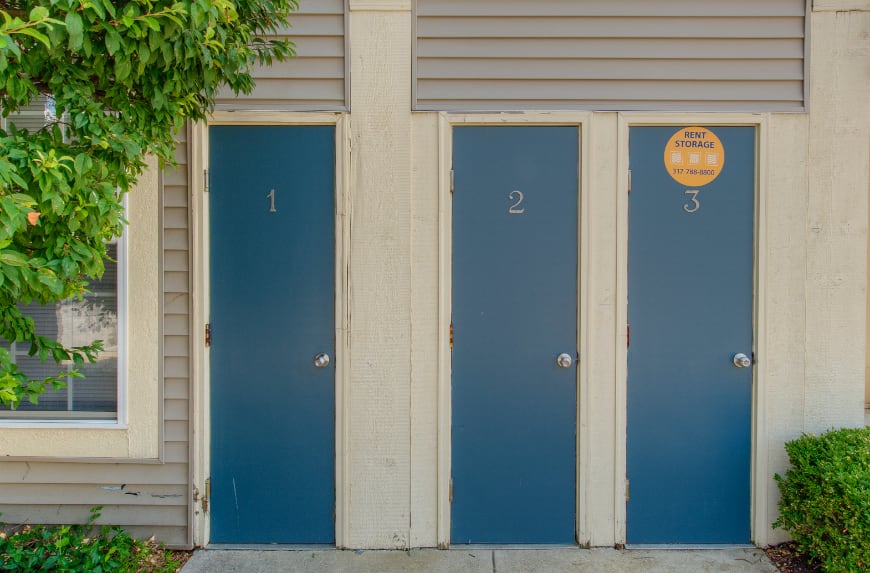 Take Advantage Of Your Apartment Complex's Available Storage
Sometimes no level of organization and clutter reduction will resolve your apartment storage problems. If you have large or valuable items that you want to keep but take up a lot of square footage in your apartment, you might need to find a different area to place them.
A growing amount of Westfield apartment communities now offer on-location storage space to Residents. Whether that's detached garages, dedicated private storage units, or smaller lockers, if your complex offers any of these as an available option, make the most of it.
While you may have to pay an additional charge, this solution keeps your belongings secured in the same complex but out of your living space. You may feel this advantage is worth the added expense.
Rent A Westfield Storage Unit
If you have no other choice, you will probably need to rent a storage unit in another part of Westfield. Even though this is the most expensive and least convenient option, storage units have all the room you need to keep anything you can't fit into your apartment.
Storage units are useful for items that need a climate-controlled space or if you are concerned about security. They also come in different sizes, so you pay for as little or as big a unit as you need. An added feature: if you move within the same area, you don't have to pack up the contents of your storage unit!
Come Home To An Apartment That's More Than Somewhere To Put Your Belongings In Westfield
One last solution when the apartment you live in is not enough for your daily living demands and your belongings is getting a new apartment! The open floor plans and luxury amenities at Union Street Flats offer you the room you need to stretch out and enjoy life. Already a Resident but interested in a different unit? We make it easy to move within our community or to one of our sister properties. To select the best floor plan for you, touch base with our leasing specialists today by placing a call to 317-942-3629 or by using the "schedule a tour" button.