Enjoy The Outdoors More With These Apartment Patio Ideas In Westfield

While your Westfield apartment community provides plenty of open-air areas to take advantage of, your balcony or patio is your direct connection to nature. But it may not inspire you at first glance. And when it's plain like the majority apartment patios and balconies, you might ask yourself what you can do to improve what square footage you have. Luckily, we can offer some suggestions. Consider these small apartment patio ideas for Westfield and craft a fresh-air sanctuary right outside your living room!
Take A Break Beyond Your Walls With The Right Patio Furniture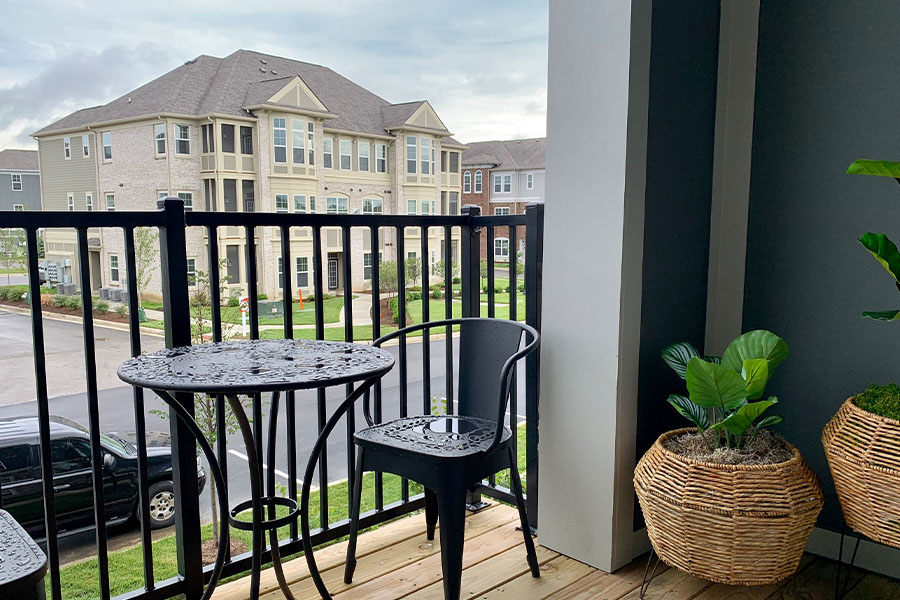 Even when you enjoy
a spacious apartment floor plan
, your exterior spot often won't have a lot of room. In order to save what space you have, avoid oversized patio furniture and use more practical products. The right sized patio sets will fit considerably better than massive sectional or full outdoor living set. Folding options make sense for small settings and are simple to store when cold weather arrives. Or you might think about attaching a hammock that you can easily take down at the conclusion of your mid-afternoon siesta.
Introduce A Little Color With A Vibrant Rug
You could provide your patio a more personalized feel with a colorful rug. This might add some flair to a plain exterior and feel more comfy beneath your toes than firm concrete or wood. Search for an appropriate rug that can withstand the climate and is simple to clean. And chose a floor covering that coordinates with your furnishings for a synchronized appearance.
Design A Garden Retreat With Potted Plants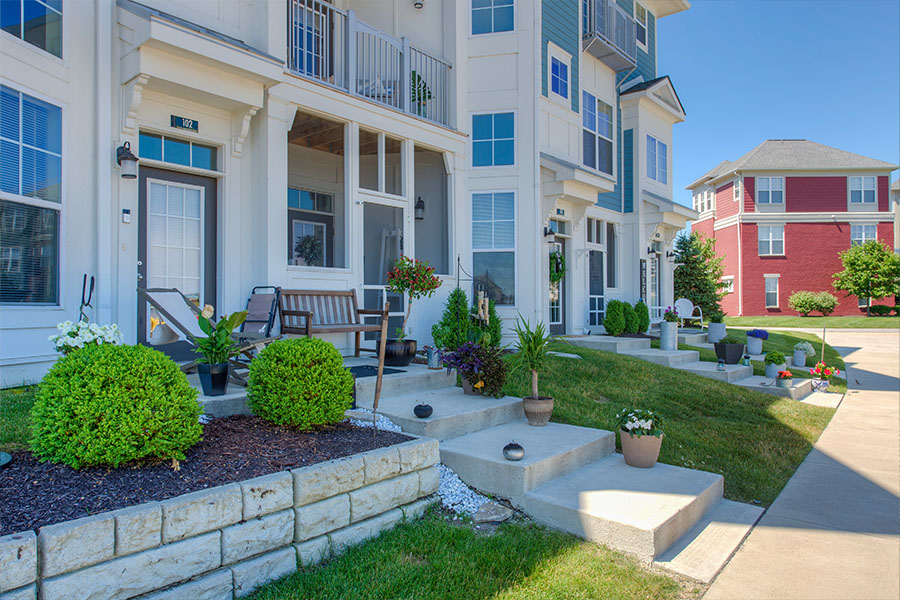 In the event you have a green thumb but no backyard, you are still able to appreciate a natural oasis of planters on your outside space. Numerous flowers and vegetables thrive in planters. You could install a handful of strategically placed pots of flowers to decorate your patio or fill the space with a multitude of plant varieties. Whenever you have a roof over your outdoor space, pick plants that do well in partial sunshine and supply a fair amount of water, as potted plants dry up quickly.
Create Some Seclusion Behind A Balcony Privacy Screen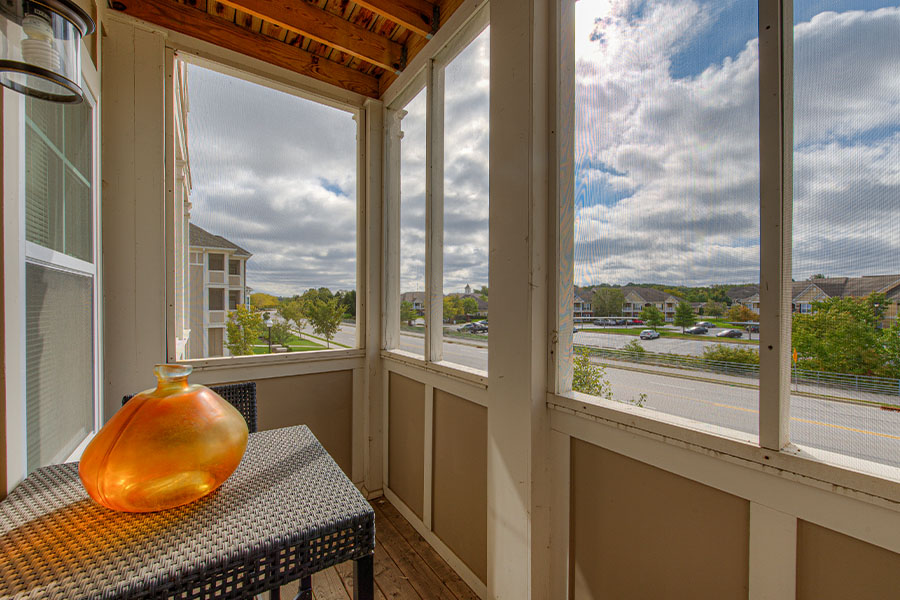 If you want to feel like you're in a more isolated environment when you go outside, consider a privacy screen for your balcony. These devices are easy to put up and remove in the future if you move. They shelter you from the glances of strangers while still offering a partial outdoor perspective as you unwind. A balcony screen will also make
a more suitable outdoor space for pets
and kids to frolic.
Finish The Space With Your Choice Of Enhancements
You are able to really make your outdoor space your own with a couple ornamental apartment patio ideas in Westfield. Entertaining or trendy weather-appropriate enhancements can give your patio an individualized feel. Add an enchanting wind chime, adorable garden ornament, or playful artistic piece that you like. A corded or battery-operated waterfall or lighting element on a table can provide a feeling of tranquility. Or hang party lights for a cozy scene at night. You might even adorn your patio with holiday decor each season!
Implement Your Apartment Patio Ideas For Westfield At Union Street Flats And Make Yourself At Home
At Union Street Flats, you'll find sizable exclusive apartments with a nice amount of outside space to kick back and take it easy. You can also take advantage of our incredible on-site amenities. Call 317-942-3629 or request a tour to talk to one of our helpful leasing agents about securing your new home.