Mindblowing Apartment Bathroom Ideas In Westfield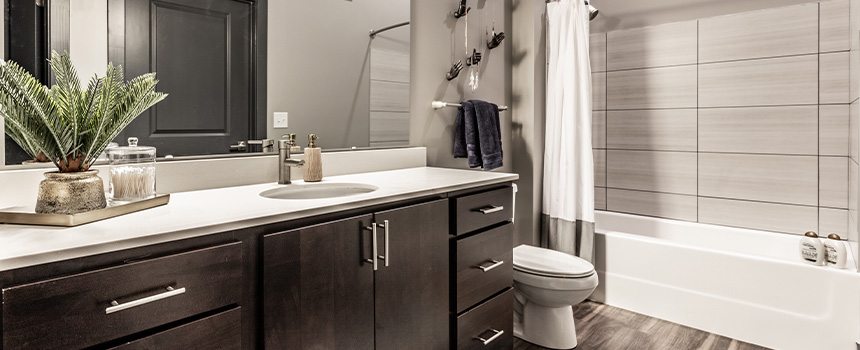 The internet is packed with bathroom decor and storage concepts, but not all of them will fit with your apartment. Some bathroom pieces might take up more space than you possess or be too grand for an apartment bathroom. That's why we've amassed some creative apartment bathroom ideas for Westfield Renters who want to customize their bathroom and enhance their apartment living experience.
Go Vertical To Find More Storage Space in Your Bathroom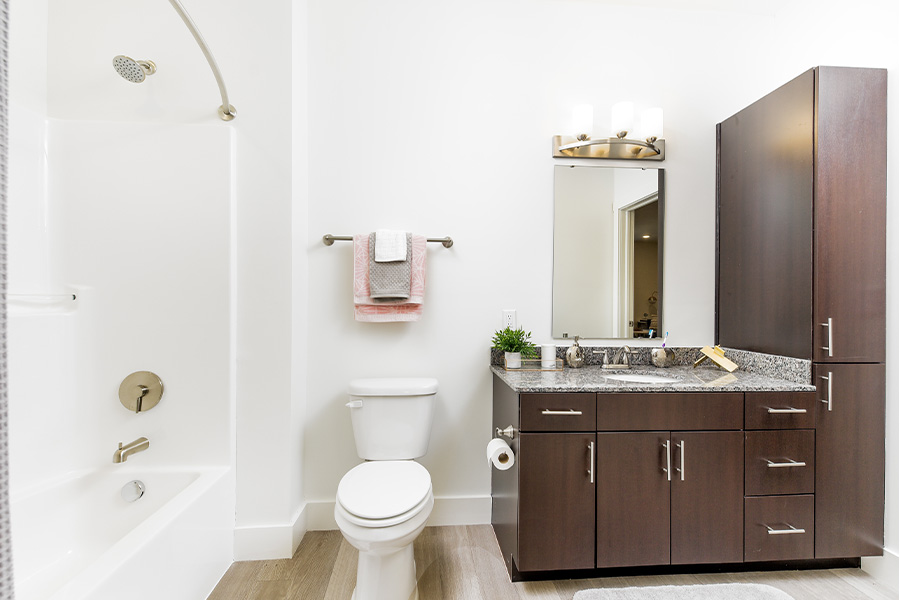 Does any bathroom come with enough storage? The majority of
apartment floor plans
won't come with spacious bathrooms with lots of built-in storage or space to put more in. In that situation, use vertical storage to make the bathroom clean and tidy.
You can purchase space-saving items like raised shelving, over-the-door mounted organizers, towel hangers, and shower shelves. Design your desired vertical bathroom storage by hanging floating shelves where you need them. Or get creative with pretty baskets mounted on adhesive-backed wall strips or even a chained basket hanging from the ceiling.
Once you have your vertical storage where you want it, keep all your supplies in place with stylish but functional containers. For instance, natural fiber baskets, fun painted jars, and metal cylinders function as trendy decor and practical toiletry storage. You can use uniform containers or mesh together textures and materials in a coordinating palette for a cohesive look. No matter what you choose, your bathroom will appear nicer with all the hodge-podge hidden away.
Add Color To Your Bathroom With Embelishments
You probably won't get a choice of bathroom paint scheme, but that doesn't mean you can't throw in some vibrance in other ways. Take advantage of the clean wall color to drop in any color option you can think of via towels and decor.. Begin with a vibrant shower curtain and go from there. Add coordinating towels, bath mat, and anything else you'd like. Your bathroom will seem more pulled together, and you can take your possessions with you to have the same style if you ever change apartments.
Bring Your Own Personalized Amenities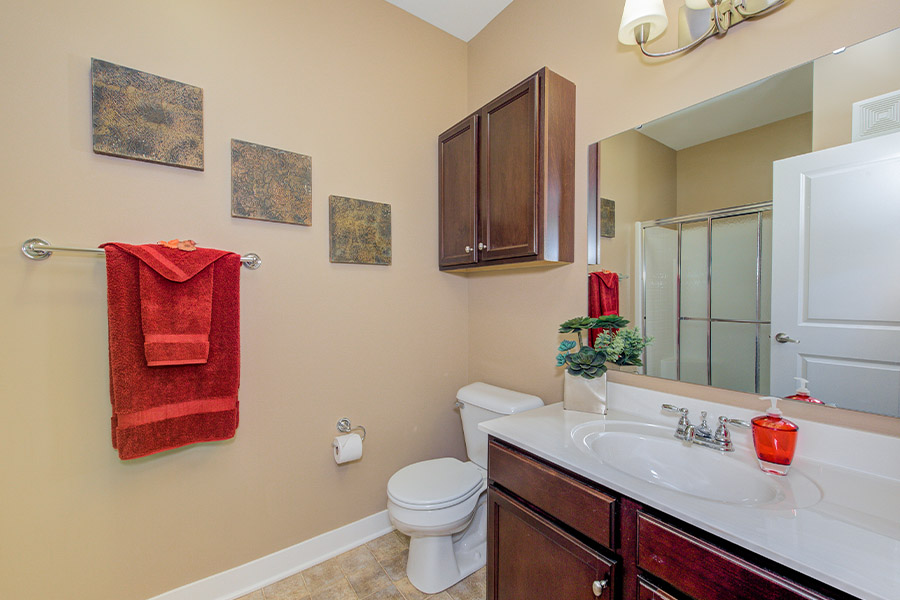 Your apartment neighborhood may have
incredible amenities
, but your bathroom may need a face lift. So you can create it by yourself by furnishing your own luxuries. Buy fluffy, soft towels and . Snag a towel warmer. Add a bamboo bath tray, a custom-made candle, and a bath pillow and your Westfield apartment bathroom will become more like a spa!
Add Some Flair With Removable Wallpaper
Dislike plain walls? Opt for removable wallpaper. This stuff is apartment-friendly because it peels cleanly off when you move. Place it to have an accent wall or install trim all across your bathroom.
If wallpaper sounds like too much effort, you can also get unique removable wall decals. Choose a set in your color palette and a relaxing design or quote to brighten up your bathroom wall.
Change The Shower Head With One You Like Better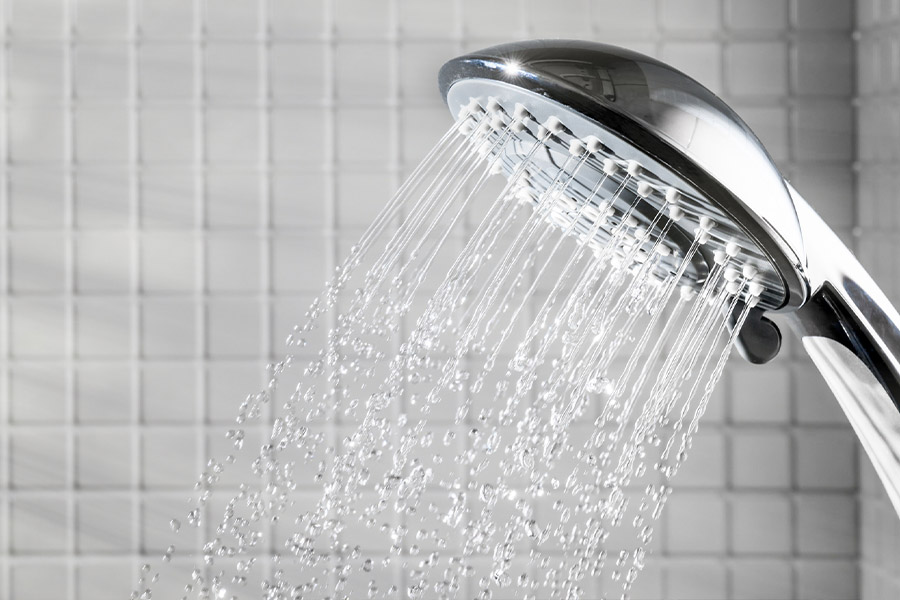 Everyone enjoys a cozy hot shower. Your showers will feel even more indulgent with a premium shower head. If your apartment shower is equipped with only a basic, non-adjustable shower head, swap it with a deluxe one. It's a basic task that won't damage the existing fixture, and you'll enjoy how a new shower head both looks and feels.
Use Your Favorite Westfield Apartment Bathroom Ideas In An Apartment At Union Street Flats
Before you can redo your apartment bathroom, you need an apartment! Union Street Flats has just what you'll love. Our roomy apartment floor plans and luxury amenities will ensure you treasure your bathroom and every room of your living space. Call 317-942-3629 or reserve a tour to discover more about becoming a part of our beautiful community.