How To Stay Cool In Your Apartment In Westfield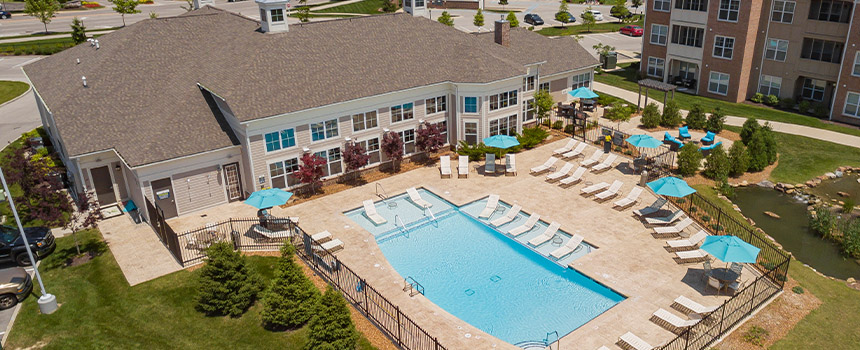 Those scorching summer days will often keep your Westfield apartment sweltering -- especially if you occupy a unit on the top floor. You might crank up the A/C unit for instant gratification and deal with higher utility costs. You could also pass your time in the swimming pool. Instead, use these recommendations to stay cool in your apartment in Westfield.
Optimize Your A/C To Stay Cool In Your Apartment In Westfield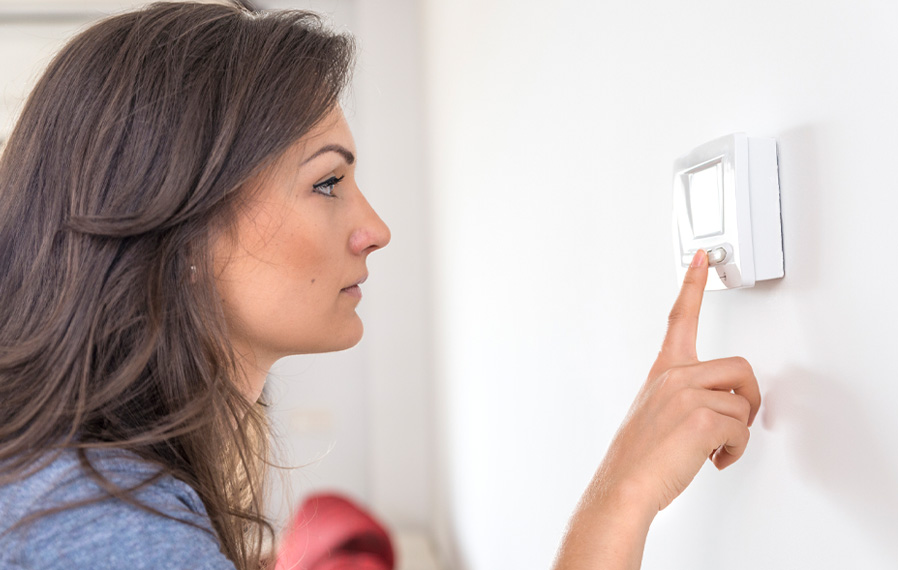 When you're trying to stay cool in your apartment in Westfield, you will undoubtedly be tempted to crank up your hard working A/C unit. Unfortunately, operating your HVAC system at top capacity can get expensive, and it likely won't be able to cool your unit more than 15-20 degrees lower than the current exterior temp. You can operate your air conditioner in a more cost-effective manner by adjusting your thermostat to 78 degrees before you leave for your daily commute. This will keep your residence from becoming too warm without overtaxing your A/C when you're away. After you return home, lower the thermostat to a more pleasant comfort level.
Good HVAC maintenance lets your air conditioner operate in a more efficient manner as well. It's a good idea to call on your property managaement to examine it and install new filters twice a year. Many apartment communities have planned HVAC filter changes during the year and make the filters available to you. You should contact them immediately if you have any concerns.
Put Up Window Treatments To Block Heat From The Sun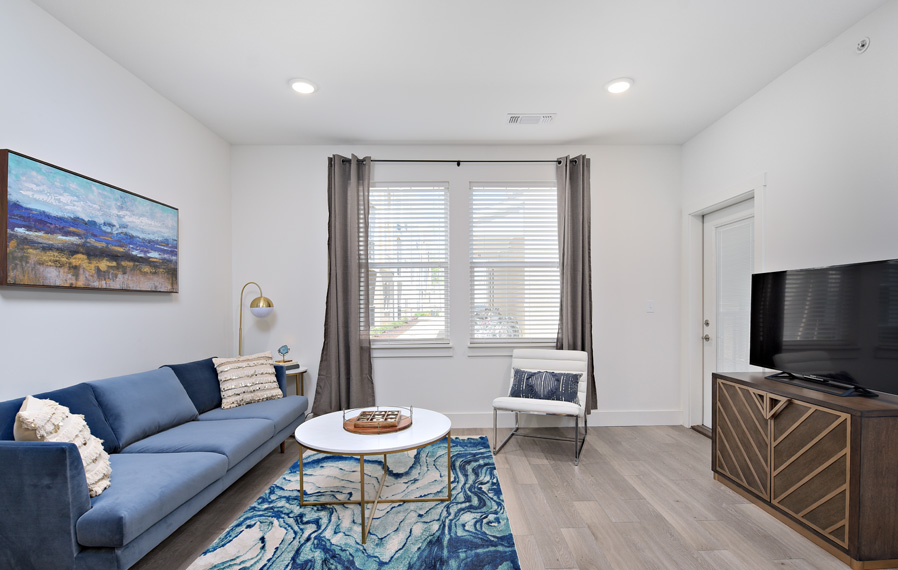 Windows are known to allow a lot of heat. Covering them with the right window treatments will play a critical role in blocking the sun's rays. Start by closing your blinds. The basic white blinds in most apartments will divert a bit of the natural heat from sunshine. You can then install blackout curtains. These thick curtains block those powerful sun rays and will get your space cooler and more comfortable. The majority of apartment complexes allow you to install curtain hardware if you agree to fix the drill holes before moving.
If you are enamored with the natural landscape of your surroundings too much to cover your windows, try temporary temperature control window film. This see-through material affixes to your windows and obstructs heat but not your perspective. For additional protection, apply weatherstripping on your windows to limit the intrusion of hot air while keeping cooler air inside.
Enhance Airflow And Comfort With Fans
Fans help ensure proper ventilation and air movement within all of your rooms to help you stay cool. Set up a fan next to a vent to circulate your treated air. If you have overhead fans, set them to rotate counterclockwise. This causes the blades to send the conditioned air down to where you need it.
When your apartment has exhaust fans in the bathroom or over the stove, you could benefit from these too. Generally, these fans draw warmer air from your interior and move it to the exterior of your home when showering or cooking, but they can be run any time you need them too. Turn them on when you get home after work to remove the uncomfortable, warm air that builds up in your apartment all day while your A/C or overhead fans replace it with cooler air.
Limit Your Oven Use When Temperatures Are Soaring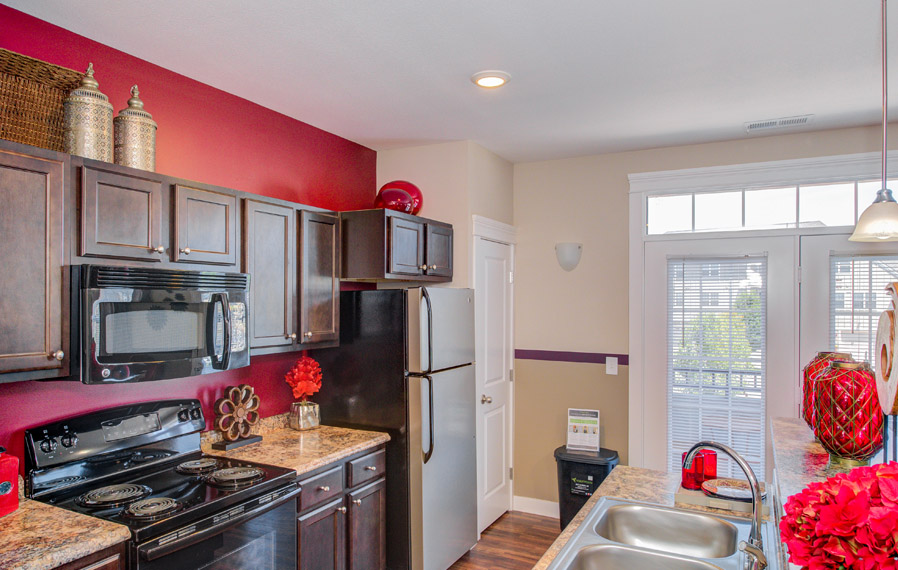 Stovetops and ovens emanate a lot of heat as you cook. When you're finding it a challenge to stay cool in your apartment in Westfield, don't turn on these appliances. Instead, handle your cooking in a microwave, electric pressure cooker, or crock pot. Or enjoy a fresh, appetizing salad and satisfying sandwich. A chilled beverage and ice cream for your final course will help cool you down too!
You Can Stay Cool At Union Street Flats
Union Street Flats has smartly designed floor plans, a host of popular features, and lovely, well-kept grounds--all that you want for a great apartment living experience regardless of the season. We'll give you the details about the great benefits we make available to our Residents when you call 317-942-3629 or schedule a tour.