Are There Different Types Of Apartment Buildings In Westfield?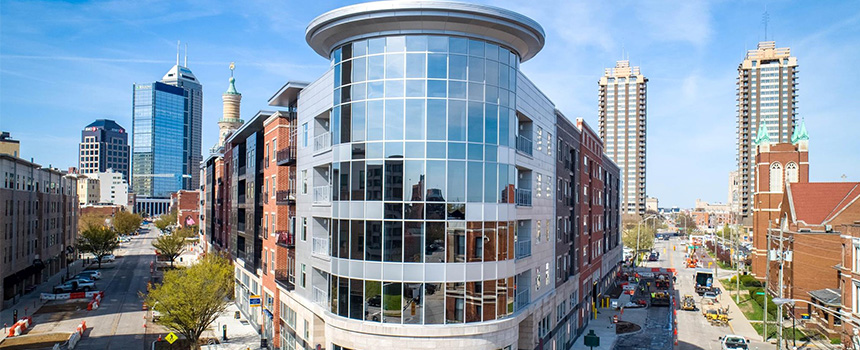 If you're looking for an apartment, you'll notice different types of apartment buildings in Westfield. The majority fall into one of the following categories: high-rise, mid-rise, and low-rise. But which type of building is the right choice? Understanding the benefits and drawbacks of each option will help you determine what type of apartment you wish to move to.
The Advantages And Disadvantages Of High-rise Apartment Buildings
High-rise apartment buildings usually consist of ten stories or more. You'll see them in urban city centers where their height allows them to house many Residents within a modest plot of land. People who enjoy occupying high-rise apartments pick them for the following reasons:
High-rise buildings provide amazing views of Westfield.
They're in the heart of town within walking distance shopping, restaurants, and nightlife. A great deal of high-rises actually boast eating options or shops on their ground floor.
They will lower your commute if you have employment or attend school downtown.
High-rise buildings have elevators, so there's no need to lumber up stairs.
At a high-rise, all of your property's occupants reside in the same building. This can give you a greater sense of community as you chat in the hallways or when taking the elevator. You might also enjoy the luxury of an attendant or concierge.
Although it has many advantages, living in a high-rise isn't for every person. Living in a city high-rise is entertaining and exciting for many, but there's a good chance you won't love it if you need space and solitude. Leaving home can also take a few more minutes when living in a multiple-story structure, and a city space may have a limited amount of on-site parking. As a final note, high-rise units are often tiny to fit more residences into a restricted quantity of space.
The Pros And Cons Of Low-rise Apartment Buildings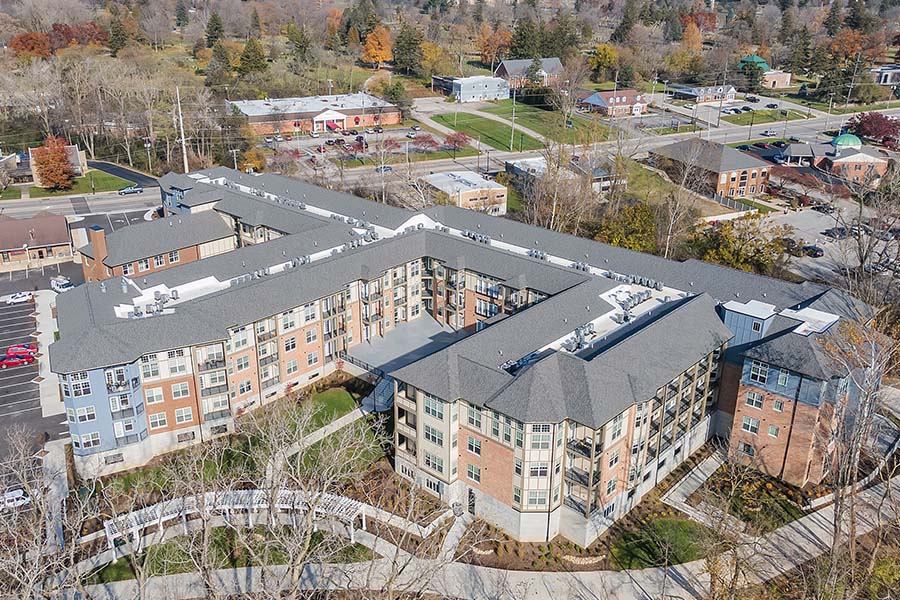 When it comes to different types of apartment buildings in Westfield, low-rise or also known as garden-style buildings are at the other end of the spectrum fromhigh-rise properties. They generally feature four or fewer levels and are situated in suburban neighborhoods. You frequently have multiple low-rise buildings within one property with plenty of of room surrounding them.
What are the reasons why you should think about a low-rise apartment instead of other types of apartment buildings in Westfield?
Low-rise apartments feature more apartments on the lower level, offering effortless entry to and exit from the building.
Low-rise apartments usually offer more [parking spaces for occupants and visitors.
You'll find extra outside area to enjoy if you have a dog or a preference for a natural setting outside your window in lieu of a bustling city street.
You'll live in the quieter suburbs.
You share hallways and common spaces with fewer people and benefit from additional seclusion.


Even so, not everyone seeks these advantages. If you have a preference for the excitement and nightlife of urban lifestyles, a quiet suburban low-rise property won't be a good fit. Contingent on where you work or study, you may have an excessive drive from your low-rise building as well.
The Advantages And Disadvantages Of Mid-rise Apartment Buildings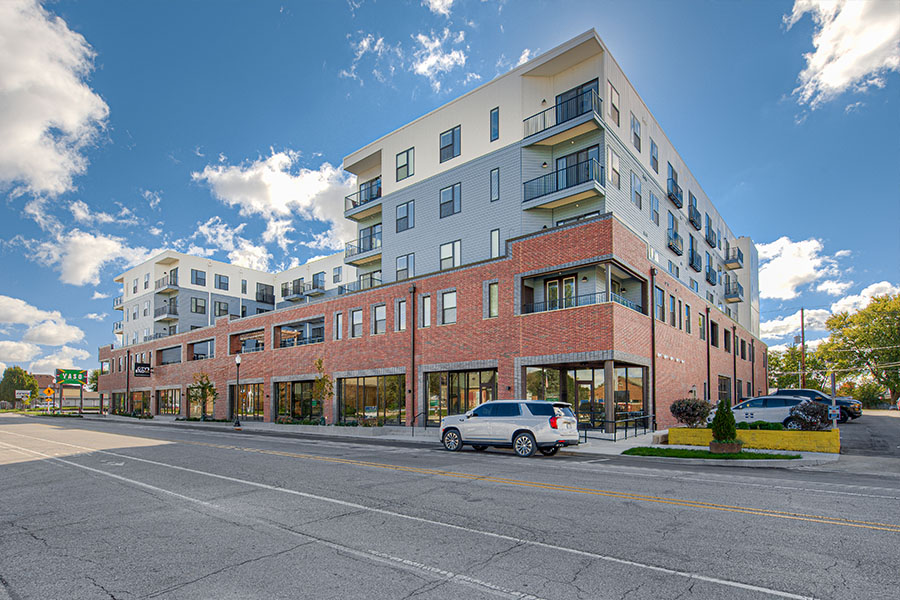 Mid-rise apartment buildings feature five to nine levels. You'll see them in both city and outlying areas, so they combine the benefits of other types of apartment buildings in Westfield:
If you find a mid-rise apartment in suburbia, you'll benefit from a peaceful place and natural environs blended with the fellowship of living in a taller building.
When choosing a mid-rise apartment in the urban area of Westfield, you won't encounter as many occupants as a high-rise but you may still take part in bustling city life.
Still Not Sure Which Apartment Building You Want? Come See Alluring Union Street Flats
At Union Street Flats, we integrate an enticing property with a preferred area to give you an amazing apartment living experience. Dial 317-942-3629 or arrange a tour to view our spacious apartments and sought-after amenities for yourself.